Lost & Found
---
Did you lose something? Oh no! If you're still at the festival, head to the Information Booth--all lost and found makes its way there. If you've already left, give us a call at 866.388.0007. Found something? Please return the missing item to the Information Booth. No need to wait in line, just head to the Lost & Found window.
---
ADA Parking & Seating
---
Our ADA accessible parking lot is available to those who have a Handicap Parking Permit. In addition to your permit, you will need to purchase day parking. When you arrive at the festival, please make sure your permit is visible and you'll be directed to the parking lot. We offer an ADA accessible seating platform, located within our Reserved Section. The platform offers limited seating, so we ask that disabled fans bring only one guest onto the platform. Please note that as the crowd thickens, it may be difficult to access the platform, so we suggest you arrive early.
---
Port-o-Potties (POP)
---
Would you like your own private potty? You can purchase a personal port-o-potty under the "PORT-O-POTTY" section of your cart. The potty will be waiting on your site when you arrive! The deadline to purchase is a few weeks before the festival, so hurry and order yours today! If you'd like to secure your potty, you are welcome to bring a lock. Please note that the potty must be unlocked and accessible on Saturday, April 13th, as we will stop by to empty it! Please call 866.388.0007 to purchase an ADA port-o-potty.
---
Extra Vehicle Parking (On Campsite)
---
Bringing two cars? The purchase of your campsite includes one vehicle pass; if you're planning to bring another vehicle, you will need to purchase an extra vehicle pass. The item can be located in the "Parking & Extra Vehicle Passes" section of the cart. Please purchase the specific pass that corresponds to your campground. If you're bringing any additional vehicles, they will need to be parked in our weekend overnight parking lot; you can purchase a weekend overnight parking pass from the "Parking & Extra Vehicle Passes" section of your cart. *RVs count as a vehicle, as they are being driven into the campgrounds!*
---
Medical Services/First Aid
---
We hope you're okay! If you have a medical need, please visit our onsite medical staff. Take a look at the Festival Map for the location of their tent. If this is an emergency situation, please call 911.
---
General Store
---
Are y'all out of ice? Toilet paper? Sunscreen? Visit our General Store, next to Campground Information!
---
Information Booth
---
Our Information Booth is your one-stop shop for any questions or concerns! You can turn in a found item, pick up a lost item, file a compliment or complaint, ask a question, and renew your tickets for next year! Click here to view the venue map and Information Booth location.
---
Shower Facilities
---
We know y'all have been dancing and want to clean up! There are three shower trailer locations. You can find showers near the General Store, in between Crazy Coyote and Encore, and in between Crown and Premier near the main entrance. Shower facilities are located at the following areas. Showers are $7.
---
Garbage Collection
---
Please help us keep our campgrounds clean! Be sure to bring garbage cans/bags for your trash.
---
ATM Services
---
We have several ATMs located inside the festival bowl! If you're having trouble finding one, please visit the Information Booth, and we'll point you in the right direction. Please note that our food and drink tickets can be purchased with card or cash!
---
RV Waste
---
We will have two companies providing waste services for your RVs and trailers! If you're camping in Starlight Preferred or Crown, please call RAD at 480.307.1093 or flag down one of their trucks. They work sunup to sundown and can accept cash or card. If you're camping in our other campgrounds, please call United at 1.800.456.1200 or flag down one of their trucks. They work from 7AM-7PM and can accept cash or card. You must be present at your campsite to receive service.
---
Artist Merchandise
---
We love wearing our favorite artists' merch! Of course we give you the opportunity to purchase your favorite artist's t-shirt! Artist Merchandise tent is located to the right of the main stage. Please see Festival Map for location.
---
Festival Mechandise
---
We know you love Country Thunder! Visit Mrs. Joanne at the Festival Merchandise booth and pick up your CT shirt, hoodie, hat and more.
---
Food Vendors
---
Have no fear - we have corn dogs! You're sure to find something you like, whether you're looking for a healthier option or a deep fried Oreo. Our food vendors are open 1PM-1AM.
---
Retail Vendors
---
Forgot your cowboy hat? Our vendors can fix that! Take a look around and browse jewelry, henna tattoos, clothing, boots, and more.
---
Hotels
---
We do not partner with any hotels in the area, but we recommend you book early as we've heard they fill up quick!
---
Fresh Water
---
Jim's Water Service will be in the campgrounds, providing y'all with fresh water for your RVs and campers! They work sunup to sundown and only accept cash. To get service, flag down one of their trucks or give them a call or text at 602.722.9755. Typical wait times average about two hours. You must be present at your campsite to receive service. *Please note, Saturday tends to be very busy! We suggest you plan ahead.* Their pricing* is as follows:
Travel Trailers: $35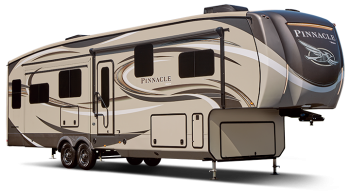 5th-Wheel Travel Trailers: $45
Type C Motorhomes: $35 Type A Motorhomes/Toy Haulers: $55 *additional pricing available
---
Towing & Vehicle Support
---
Or you stuck? Out of gas? Give Elite Towing a call at 520.426.1846, and they'll help you out!
---
Reach the Sheriff's Department
---
Do y'all need help? You can reach the Sheriff's Department at 520.866.5111.
---
---
20585 E Price (Station) Rd.
Florence, Arizona 85132